Reflexology & Reiki
Healing Mind, Body & Spirit

Hello and welcome,

I am a Reflexologist and Reiki Practitioner and have been treating women of all ages since 2006.

Reflexology or Reiki may help if you are looking for something natural to help to reduce your stress and anxiety levels, to help you sleep better or to support a health condition.

I offer the following treatments:

Reflexology

Reflexology Lymph Drainage (RLD)

Maternity & Pre-conception Reflexology

Reiki

Chakra Balancing

I am based in Rainham, Essex and many of my lovely clients are from Upminster, Hornchurch and neighbouring areas.







Why Is Reflexology So Important For Women?
Reflexology is a treatment that can support women of all ages, and at all stages of life. From the colicky baby, to the teenager suffering from acne and painful periods. From issues with fertility, to the symptoms of the menopause. The elderly and the frail also greatly benefit from a gentle caring touch.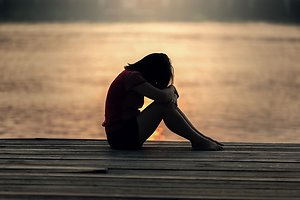 Teenagers
Teenagers have much to deal with. Many have the stress of dealing with the pressures of exams, relationship issues, body image and the the influences of social media.
Their stress may present itself in the form of bad moods and lethargy. The stress hormones that are released into our bodies can have a negative impact, causing inflammation, possibly resulting in acne flare ups, moods swings, headaches and difficulty sleeping. Too much stress might also cause the immune system to struggle to fight off colds and viruses. Reflexology may help to boost the immune system, thereby giving the body the best possible chance of staying healthy.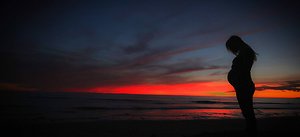 Women
There are many issues that women may have to deal with. Some women may be dealing with stress and anxiety. They may be working as well as running a home. It may be that they are not sleeping very well and have a poor diet. It may be that they are having difficulty conceiving and want to do all that they can to prepare the body for conception.

During pregnancy many women experience some discomforts such as morning sickness, constipation and conditions such pelvic girdle pain.

It is important at any age to do all that we can to keep our immune system healthy. Please read the section on Reflexology Lymphatic Drainage (RLD) which has proven to be very efficient at cleansing the lymphatic system which helps us to fight infection and disease.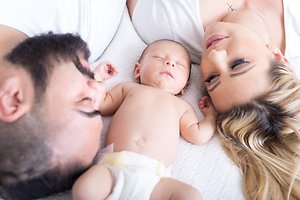 Postnatal
It can be so easy to forget to look after ourselves once we have given birth. You want to give all of your attention to your beautiful new baby, but it's important to keep yourself in the best possible health at this time.

It is crucial to look after your physical, mental and emotional wellbeing in those early days and weeks after giving birth. Some women find that reflexology helps their hormones to settle more quickly, improves lactation, calms their emotions and gives them 'space' to relax. Remember the saying "You can't pour from an empty jug"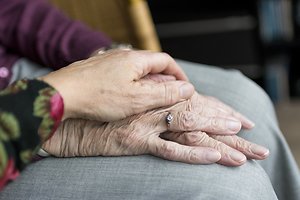 Menopause
Later in life some women may struggle physically or emotionally with menopausal symptoms.
So how can Reflexology help? Reflexology works by regulating the glands which release hormones into your bloodstream. When too much, or too little of these hormones are produced, we start to experience menopausal symptoms, such as hot flushes, mood changes, anxiety or depression and difficulty sleeping. Reflexology helps to balance the mind and body, and it facilitates the flow of energy through the body.

Let's not forget the elderly who may have many health problems, or may just need a gentle touch and a listening ear. We may take for granted the physical contact we have with our families and friends. For some, it could be the first time in a long time that they have felt the physical contact of another person. It's amazing how lifted a treatment can make you feel.
There isn't one of us who's health wouldn't benefit from regular treatments.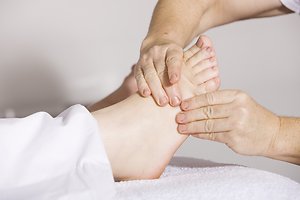 Reflexology is a treatment which is used on the feet (or hands). The treatment works on the principal that there is a reflex point on the feet for every part of the body. By stimulating or sedating each reflex point using thumbs and fingers, the body is brought into balance. When in balance it is easier for the body to fight off illnesses and prevent them from occurring in the first place. Regular treatments help to keep the body balanced and in turn keep us healthier.
(Cost £38)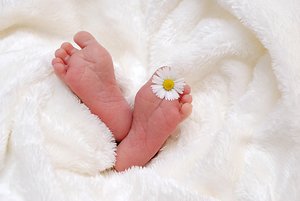 Reflexology and Conception:
Trying for a baby can be a stressful time, especially if it has taken longer than you were expecting. When we are stressed our body releases a hormone called Cortisol. This chemical reduces the production of Follicle Stimulating Hormone (FSH) and Luteinising Hormone (LH). These hormones play a crucial role in the release of the egg and implantation of the embryo. The stress hormones circulating in your body can cause feelings of anxiety and even depression.


How Can Reflexology Help Fertility?
Helps relaxation
Aids sleep
Improves mood
Helps relieve tension
Improves a sense of well being
These benefits could make a difference to your stress levels and have a positive effect on your fertility.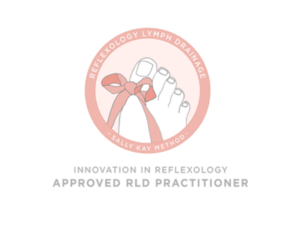 Reflexology Lymphatic Drainage (RLD)
Fluid Retention:
If you suffer with fluid retention or have secondary lymphoedema for example, as a result of receiving treatment for breast cancer, you may wish to read on to find out more about Reflexology Lymph Drainage. This is an award winning reflexology technique which has been researched and developed in a cancer care environment.
This amazing reflexology technique, has been proven to greatly reduce the amount of excess fluid which may have accumulated in the limbs, hands or feet. This technique focuses on the reflexes for the lymph nodes and vessels. Think of them as small rivers which sometimes get clogged with silt. They may need help being cleaned so that they do not cause problems further along the river. If lymphatic fluid is unable to flow, it may cause swelling or poor health.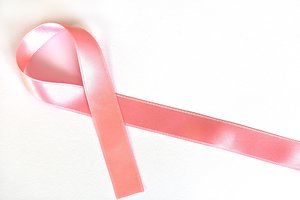 Immune System and Autoimmune Diseases
This treatment is fantastic if your immune system needs a boost, if you are often unwell with coughs and colds, have skin problems or allergies. If you are living with an autoimmune disease, this treatment may have a positive effect on your symptoms.

Often, people who live with chronic conditions feel that by having treatments, they are taking back some control in their lives. Reflexology and Reiki are complementary therapies and can be safely used in conjunction with allopathic medicine.
Please read my blog on Long Covid in the drop down menu.

Very occasionally there may be conditions where your doctors consent is required before having reflexology. (Please do not discontinue taking medication prescribed by your doctor without speaking to them first).
(Cost £38)

Are you looking for a Reflexologist in the Upminster, Hornchurch, Grays or Rainham area?



Reiki
Reiki (pronounced ray-key) is a gentle but effective form of healing which is beneficial for the mind, body and soul. Reiki is a non-religious therapy and is suitable for anyone of any age. Reiki increases relaxation and reduces stress, it also promotes healing.

Reiki is based on the idea that "life force energy" which is all around us, flows through the practitioner to the client. This is done by a gentle laying on of hands, and asking for the energy to flow to wherever the client needs it. People sometimes say that they see colours during a treatment, feel as though they are floating and feel heat over some areas.
A Reiki treatment can create a feeling of relaxation, peace and wellbeing.
(Cost £38)

Looking for a Reiki Practitioner in the Grays, Hornchurch, Upminster, Rainham area?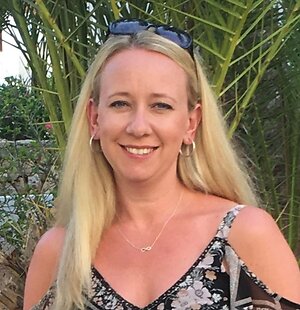 Want to know more?

To see more information please click here:

If you would like to discuss any of these treatments or any health concerns, then please feel free to contact me by phone or email. There is no obligation or pressure to book an appointment. If you do decide to make an appointment there will be no charge for the consultation.

PLEASE BE AWARE THAT 24 HOURS NOTICE IS REQUIRED TO AVOID A 50% CANCELLATION FEE


Testimonial
Having been diagnosed with an autoimmune lung disease called sarcoidosis, I started having Reflexology treatments with Andrea. I began with weekly treatments for the first 6 weeks and immediately noticed an improvement in both my lung capacity and an overall sense of well being. The sarcoidosis has improved considerably and may even have "burnt itself out". I continue to see Andrea once a month and often have Reiki too. I would not hesitate in recommending Andrea, from the moment you meet her, you realise just how special she is. You immediately feel relaxed and know that you are in very good hands. She is a genuinely kind, caring and very intelligent therapist. Thanks for everything Andrea x
Sarah, Ilford


What Else?

I offer Reflexology, Reiki and Chakra Balancing from my therapy room at home in Lambs Lane North, Rainham, Essex

My home based treatment room is easily accessible from Grays, Chafford Hundred, Thurrock, Romford, Hornchurch, Upminster, Elm Park and Dagenham. I even have clients who travel from Kent.

If travelling by public transport, there is a regular bus service to the Rainham area and the c2c is just a short bus ride away. This is particularly useful if travelling from Grays.


Looking for a reflexologist in the Upminster, Hornchurch or Rainham area?
You can be assured that as a full member of the Association of Reflexologists, I have attained a professional level of training.


Covid-19
What can I expect when I come for a treatment? Will I be safe?

Government guidance no longer requires us to wear a face covering by law. Please feel free to make your own choice regarding face coverings.

I will however, ask you to cancel your appointment if you feel unwell in any way, as I feel that this is the best way to protect everybody. I will also ask you to cancel your appointment if you have been in recent contact with anyone who has Covid-19, even if this means that you have to call on the day of the appointment to cancel. I will also extend the same courtesy to you.